Golf coaching is all about you and what you want to get out of your game. We pride ourselves on being good listeners and aim to provide the best possible professional advice, whilst ensuring each lesson is tailored and enjoyable for the golfer.
Why Coaching?
We're passionate about helping you play better golf.
Every golfer enjoys the game more when they're hitting good shots and playing well. This is our mission for you.
Think back to your last few rounds and try to pinpoint an area that cost you shots…
Maybe, you had too many three-putts as a result of poor distance control? Or did you miss too many fairways to the right meaning you had to chip out sideways? It could be that you play well in practice rounds with your friends but struggle to replicate that in competitions?
Through our experiences in the game and our PGA education, we appreciate that every golfer is different. That's why we offer a range of lessons and packages to suit everyone.
Lessons will cover:
Golf Fundamentals
Swing Basics
Short Game
Long Game
Course Management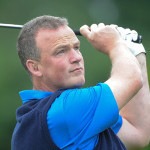 Scott Kirkpatrick - Head Golf Professional
Scott was fortunate to be trained by some of the leading coaches in the game. He worked for David Price in Dallas who coached a variety leading US tour players and finished his training under the guidance of Micheal Bannon, Rory McIlroy's coach. In the past few years he has been working one-on-one with Butch Harmon to further his teaching profile. Both Scott and his staff coach to the player's capabilities and goals, and believe that any player can achieve their goals in golf.
---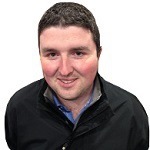 Aaron Stack - Professional Staff
Aaron has been a member of Laytown and Bettystown golf club for 11 years and currently plays of a handicap of 1. He has worked for the club as Caddymaster and as an assistant part time to the late Bobby Browne assisting the in the day to day running of the club. He has aspirations to further his career in golf over the coming years.
---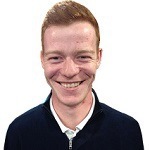 Evan Farrell - Professional Staff
Evan Farrell has been a long term member of Ardee golf club and currently plays of a handicap of scratch. He has worked as a shop assistant in Ardee and has moved to Laytown and Bettystown to pursue his long term goal of playing professional golf at a very high level. He was a junior interprovincial player for Leinster in 2012 being undefeated.
---