Enjoy better golf with our professional golf coaching
---
Game Improvement
Golf coaching is all about you and what you want to get out of your game. We pride ourselves on being good listeners and aim to provide the best possible professional advice, whilst ensuring each lesson is tailored and enjoyable for the golfer. Here at the County Louth (Baltray) Golf Club Pro Shop and with our team of PGA Professional you will be treated as an individual and we'll help you get what you need.
Why Coaching?
We're passionate about helping you play better golf.
Every golfer enjoys the game more when they're hitting good shots and playing well. This is our mission for you.
Think back to your last few rounds and try to pinpoint an area that cost you shots…
Maybe, you had too many three-putts as a result of poor distance control? Or did you miss too many fairways to the right meaning you had to chip out sideways? It could be that you play well in practice rounds with your friends but struggle to replicate that in competitions?
Through our experiences in the game and our PGA education, we appreciate that every golfer is different. That's why we offer a range of lessons and packages to suit everyone.
Lessons will cover:
Golf Fundamentals
Swing Basics
Short Game
Long Game
Course Management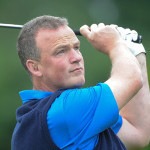 Scott Kirkpatrick - Head Golf Professional
Scott was fortunate to be trained by some of the leading coaches in the game. He worked for David Price in Dallas who coached a variety leading US tour players and finished his training under the guidance of Micheal Bannon, Rory McIlroy's coach. Since 2006 he has been working one-on-one with Butch Harmon to further his teaching profile. Both Scott and his staff coach to the player's capabilities and goals, and believe that any player can achieve their goals in golf. Having spent time working in USA ,and through other sports, Scott has gained invaluable experience in all aspects of customer service/coaching/retail requirements that will develop all aspects of golf services along with the present management team.
---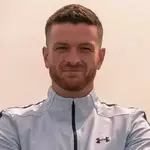 Philip Duff - PGA Professional
Philip has been a PGA professional for nearly 10 years having grown up a member in Laytown & Bettystown golf club. He was assistant to Shane O'Grady at Blackbush, then worked in Vietnam, Headfort golf club before joining Scott's team in 2019. He excels in front of house customer service and has gained a great reputation in the area for coaching all levels of players from beginners to elite level. His basic understanding of golf and how to coach it has been developed through all his playing and training environments he has come through. Spending time in Vietnam coaching full time in an academy, developed his skills and knowledge to a point that he is both confident and comfortable in all coaching situations that arise.
---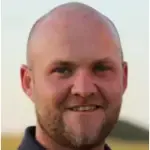 Cian Geraghty - Assistant PGA Professional
Cian Geraghty has recently started his PGA training and is in his first year of training. He played golf at a high level as an amateur before making the recent decision to pursue a career in golf. He has worked with Scott since 2018 and specialises in custom fitting having an excellent product knowledge.
---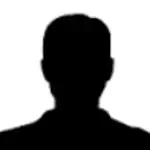 Conor Nolan - Shop Assistant
Conor at present works part time and is in his last year of school at St. Mary's in Drogheda. He is a valuable member of Scott's staff and his customer service skills are second to none. Connor expects to join the team full time when he leaves school and pursue a career as a PGA professional.
---
Jamie Leech
Jamie Leech is about to begin his journey into the PGA training course. He has been a member in Baltray for nine years now and has built up a very strong relationship with a lot of the members in the club, some which remember his great year as Junior Captain in 2017, Jamie joined the team this summer after previously working in Halpenny Golf where he expanded his knowledge into custom fitting and also the area of sales. Jamie graduated from DKIT with a 1.1 honours degree in Digital Marketing which he hopes to further use this knowledge while training on the PGA course. Jamie is very much a people person which allows members and guest feel very welcome has the arrive to Baltray.
---